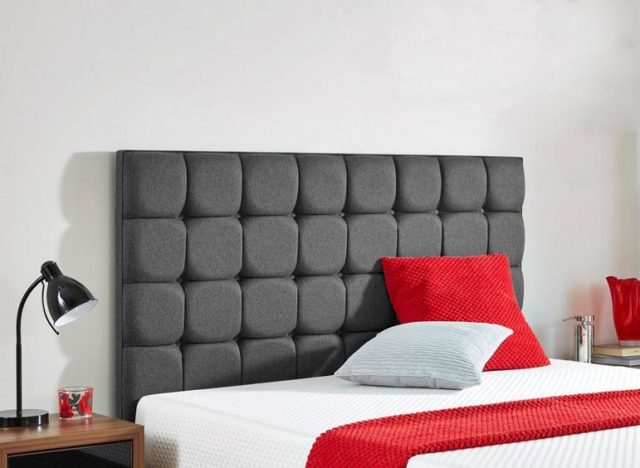 Looking for a Kingsize Headboard?  We've been looking at loads of quality furniture suppliers including Wayfair, Furniture Village, John Lewis and specialist companies such as The Headboard Workshop.
When it comes to your bedroom a good headboard can make a statement and really transform a room.  Headboards for king sized beds come in various styles and materials from velvet to leather and everything in between.  Choose from neutral greys and creams or go all out with a bright colourful headboard.
Here are a few of our favourite headboards for king beds around at the moment.  We love them!
CRUSHED VELVET CONTEMPORARY HEADBOARD by Home Arena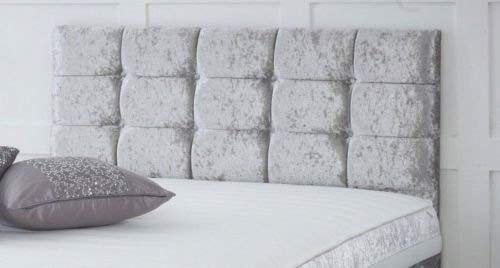 This stunning headboard is 5ft making it perfect for a king size bed.  The style and fabric make this a lovely choice for a bedroom.
Reviews for this headboard are fantastic with a lot of people mentioning the fact that it's great quality for the price and it looks much more expensive than it is!  Comments include "looks really plush for the price" and "looks great, feels great".
If this is the colour and style you're looking for then I don't think you could go wrong with this one.  One of the reviews also states it has diamantes on it which is not really clear in the image but sounds like a nice touch.  You can order your crushed velvet kingsize headboard here.
Luxury Colchester 50″ Tall Floor standing Headboard Upholstered in Turin Fabric 
This is a beautiful idea for a headboard, made from a high quality fabric.
One of the great things is the choice of colours including linen and duck egg blue.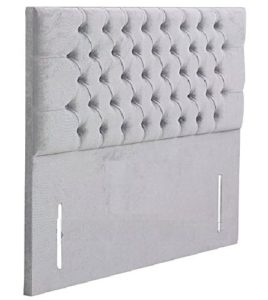 The freestanding design makes it easy to install straight away and we can imagine it making a fantastic feature in a bedroom.
The linen and duck egg fabrics look really fresh or you could go for more of a classic look such as grey and black.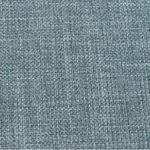 5FT KING SIZE BED GENOA FAUX LEATHER HEADBOARD – CHOICE OF 7 COLOURS by Genoa
Faux leather never goes out of style and that is definitely the case when it comes to headboards.  Easy to keep clean and with effortless appeal we love how you can choose the colour to match your decor.
Brown is always one of the most popular options which compliments cream, white and other neutral colour palettes.  If you prefer something a little bolder then the bright pink or the red might suit you better.
100% made in the UK this headboard comes with support legs and fixing bolts.  The headboard fits to a divan base rather than a wall, so if you are looking to fix to a wall then a free standing or wall mounted headboard like those above would be required.
LEVER HEADBOARD from Dreams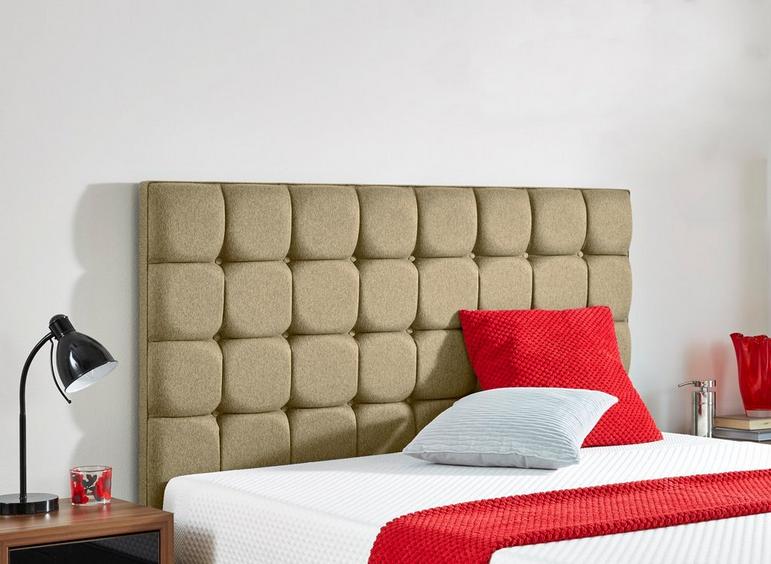 We love the Lever Headboard for a super stylish look.
It's more expensive but the quality is also fantastic and you can tell this is a higher end headboard.
Coming in a range of colors and sizes (including 5ft kingsize) you can choose colours such as Oatmeal, Dark Grey, Ash and Mocha.  The frame itself is made from solid pine and upholstered in a beautiful fabric.  The square detailing is beautiful and the headboard can be put with any type of divan. A lovely headboard for the discerning shopper.