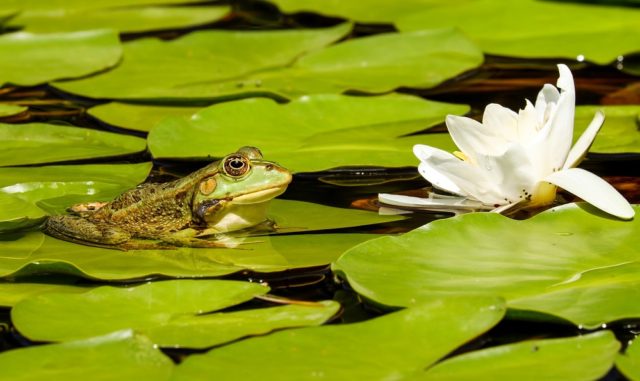 Looking for garden pond ideas?  Look no further.  Not so long ago there were only the lucky few who had the luxury of a pond in the back garden.  Now more and more people are choosing to embrace all the delights that garden pond can bring.  The sound of water is very relaxing and a garden pond can have therapeutic benefits as well as being lovely to look at of course.
But where to start and what kind of pond did you have in mind?  From the traditional to the extremely contemporary there are a lot of options to consider.  You might want to match your garden pond to the style of your house?  Or maybe you are restricted by space and so your choice will be guided by pond size?
Also you need to think about whether your pond will be a DIY project or whether you will call in the experts and use a garden design and construction company.  Anyone who specialises in garden pond design and construction will have experience building classic ponds with fish, stylish architectural pools with water features or even a Koi pond!
Whatever you are thinking of I've put together some fantastic garden pond ideas to browse.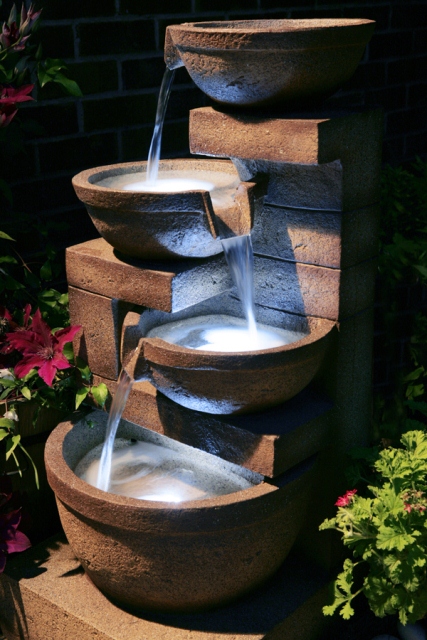 Contemporary Garden Ponds
These days there is an emphasis on the sleek and stylish when it comes to new homes and this is a style that appeals to many.
If you live in a new build home or a newly renovate character home then a modern pond could be a great addition to your garden.
Think grey stone and water features with a stylish shape such as a square.  Ponds don't have to be round!
You can also get some amazing contemporary water features which can automatically update a tired old garden pond.  If you're starting from scratch to create your pond then you can think contemporary from the start with the setting, design, shape and the decorations such as super stylish water features.  You might even consider putting decking around the pond for an ultra modern feel.
The Classic Garden Pond
This is the type of garden pond that will never go out of style.  It's as at home in two up two down as it is in a grand manor house.  And everything in between!  Garden ponds traditionally are all on one level but you can also get two tiered garden ponds which look great.  Not only that but you could go a step further and have a raised garden pond to make it stand out even more.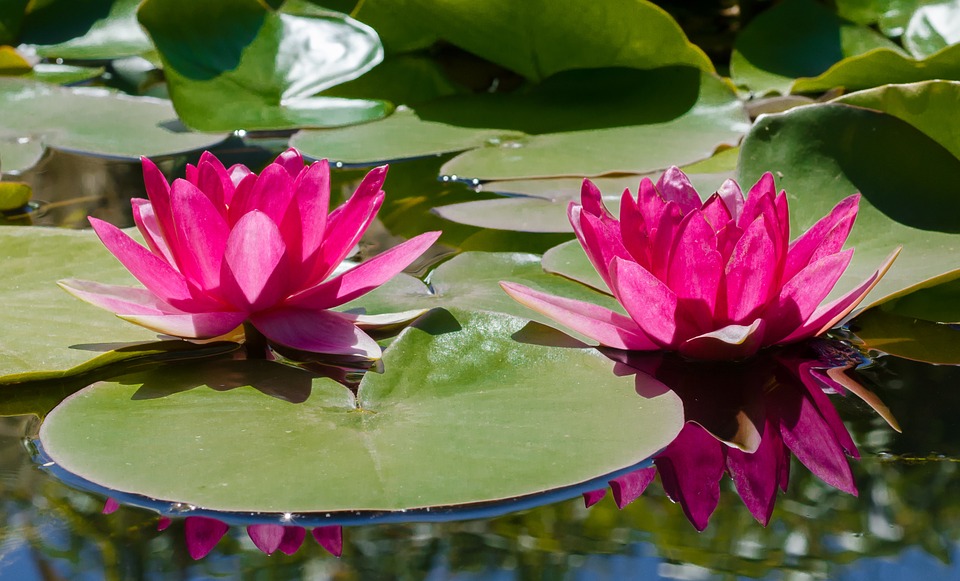 If you have plans to keep fish such as Koi then you need to make sure the pond is deep enough.
It's a good idea to plan the location of the pond close to flower beds or introduce flower beds in the background as planting colour around the pond gives it a lovely backdrop and will make your pond a really pretty garden feature.
And once your garden pond is in place all that's left is to sit back and enjoy this wonderful new addition to your garden!